Jimmy Buffett's Mailboat Records secured 5 non-exclusive licensing agreements for Flying Island Music's "The Natives Are Restless" copyright. The track was used as a major production number during his extremely successful world-wide Tiki Time Tour. The song was spotlighted during the performances with island dancers and large, living, Tiki statues. "Natives" was written by the talented singer/songwriter Richard Schutte.


Originally released on Flying Island's Cockpit Records,  Schutte's mysterious men in shadows group known as Nick Wana and the WANATONE had a fun run with the single.  A surprise flip side hit in the late night bars along the Waikiki strip, the single was accompanied by another quirky Schutte composition "A UFO in WAIMANALO".
"The Natives are Restless" publishing is held by FLYING ISLAND MUSIC with performance rights administered by BMI.  For information, contact FLYING ISLAND, LLC. (see contact page on this website) copyright © 1985

Jimmy Buffett covers

"The Natives are Restless"


STRUT Records, London label of parent company !K7 Records, Berlin recently secured the non-exclusive master recording rights on the track "Lady Of My Heart" by Hawaii.  STRUT Records returned to old school  vinyl for the release supplemented by ITunes and cds.  The track has been included on the compilation "ALOHA GOT SOUL" and is enjoying a successful world-wide run.

Roger Bong, columnist, blogger, and all-around expert in the contemporary music of Hawaii, compiled the 16 track project in coordination with Strut Records, London.   The music was specially selected from Hawaiian releases between 1979-1985, and as Bong has suggested, "...is the first definitive compilation representing a vibrant and varied era of recordings, and we are hoping it shines a whole new light on the Hawaiian Islands' not-so distant music culture of the 1970's and 1980's.".

Flying Island Music Publishing, selected SONGTRUST, as subsidiary of Downtown Music Publishing, New York as administrator of international Mechanical and Performance Publishing royalties for this release.

Flying Island Music entered a non-exclusive agreement with Hawaii-based group DON TIKI regarding mechanical rights for their cover of copyright "The Natives Are Restless".  The track has been released on two individual DON TIKI cds. 

DON TIKI group leader, keyboard stylist Kit Ebersbach, aka"Perry Coma", was a creative force in the production of the original COCKPIT RECORDS single release and continues exceptionally innovative in DON TIKI's music.

The group's wacky but very entertaining stage show belies their musical talent.  The serious musical side of DON TIKI covers the Martin Denny type exotica sound with their 21st century neo-exotica original compositions. 
Worth the visit!

See: Don Tiki performance of "Natives are restless"

at 2:02 above

Hawaii-based group DON TIKI avant garde performance ensemble covers "Natives are restless"

"The Natives are Restless" tapped for "Escape to Margaritaville", La Jolla

"Lady of My Heart" Re-released STRUT Records, London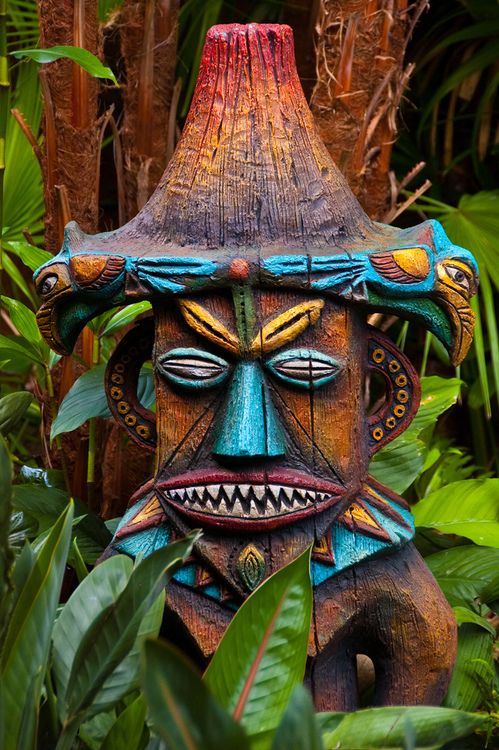 Jimmy Buffett reworked the lyrics in order to further the storyline which makes for an interesting & fun choreographed dance number. The production is slated for Broadway's Marquis Theatre Feb, 2018

"The Natives are Restless" was included in the musical

"Escape to Margaritaville" La Jolla Playhouse California

May 9th for their nine week run.